ICE NINE KILLS RELEASES NEW VIDEO FOR "MEaT AND GREET"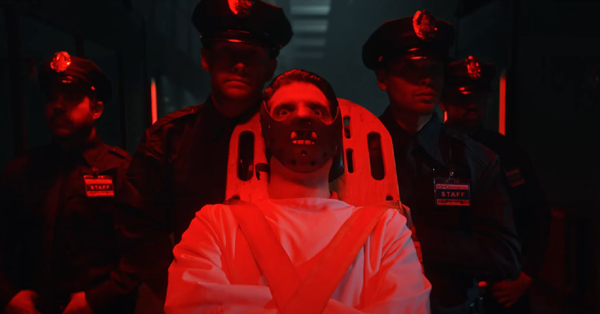 Ice Nine Kills is continuing their "Horrorwood" saga with the release of a deluxe album and a new music video for "Meat & Greet." The fact that the video pays homage to the classic horror film "The Silence of the Lambs" sounds intriguing, and it's no surprise that it contains intense and violent elements, given the band's horror-themed approach to their music. Fans of the band and the horror genre are likely to appreciate this creative and gruesome interpretation.
There's apparently an additional 19 MINUTES of the video that are "too gory to be shown without serious YouTube restrictions.''
"Meat and Greet" the song is a heavy-catchy bonus track that appears on INK's forthcoming record, Welcome to Horrorwood: Under Fire, a deluxe edition of The Silver Scream 2 that also includes the original album and two other re-imagined bonus cuts.
Watch new video below: