deftones played rarities in their show "Dia de Los deftones fest" 2023!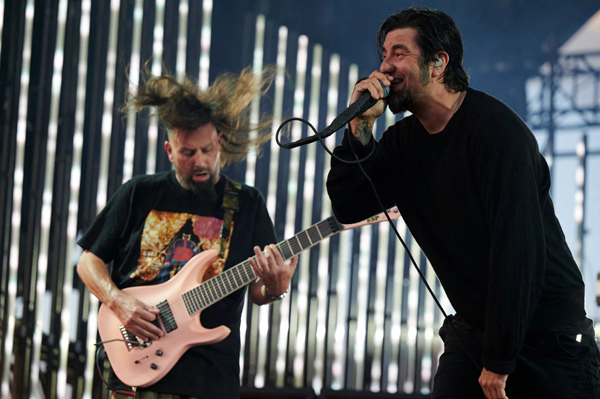 The annual Dia de los Deftones event is not a music festival, but rather a one-day music and art festival organized by the band Deftones. It has taken place in San Diego, California, and has featured a diverse lineup of artists and bands from various genres. The event is known for showcasing not only music but also various forms of art, including visual art and cuisine, making it a unique experience for attendees.
While the event is organized by the Deftones, it typically includes performances by other artists and bands in addition to the headlining act. The festival aims to celebrate and promote different forms of art and culture and provides a platform for artists to showcase their work.
The "Dia de los Deftones festival" occurred on (Saturday, November 4th), 2023. Deftones headlined the festival, which took place at PetCo Park in San Diego. The lineup for the event included a mix of artists and bands from various genres, such as hyperpop duo 100 gecs, hardcore heavyweights Knocked Loose, as well as Doechii, Pinback, Pieri, Rile, and Capra.

Watch full Deftones concert below: