red crown shares new Ep ''behind the veil'' + new video
Hailing from the vibrant music scene of Derry, New Hampshire, Red Crown emerges as a force to be reckoned with in the realm of modern hard rock. Comprising five exceptionally talented members, the band has been generating a buzz with their electrifying live performances, characterized by heavy riffs, unwavering energy, and an unforgettable stage presence.
Red Crown's latest endeavor, the EP "Behind the Veil," serves as a testament to the band's dedication and hard work. In a recent interview with WiredHeadNews, the band's guitarist, Jeru Fernandes, --- shared insights into the creative process behind the EP, shedding light on the immense effort the band poured into refining their sound. This commitment to musical excellence is evident throughout the EP, as Red Crown masterfully navigates the nuances of modern hard rock, delivering a sonic experience that resonates with power and precision.
One of the standout tracks from "Behind the Veil" is the gripping anthem titled "Savior." This song not only showcases the band's prowess in crafting heavy, hard-hitting riffs but also highlights their ability to infuse emotion and depth into their music. The accompanying music video for "Savior" is a visual feast, complementing the intensity of the music with a captivating narrative and dynamic visuals.
Red Crown's music transcends the boundaries of the EP, leaving an indelible mark on the listener. Their fusion of heavy rock elements with emotive undertones creates a captivating sound that resonates with both seasoned rock enthusiasts and newcomers alike. As they continue to promote "Behind the Veil" and captivate audiences with their live shows, Red Crown is undoubtedly a rising force in the modern hard rock scene.

In conclusion, Red Crown's debut EP and their relentless work ethic position them as a band to watch, with the new EP "Behind the Veil," they have for sure not only delivered a powerful musical statement but have also set the stage for a promising journey ahead. Keep an eye on them as the band continue to carve their path through the realm of modern hard rock, leaving an enduring impact on all who lend their ears to the sonic tapestry they weave. \m/
Watch new video below: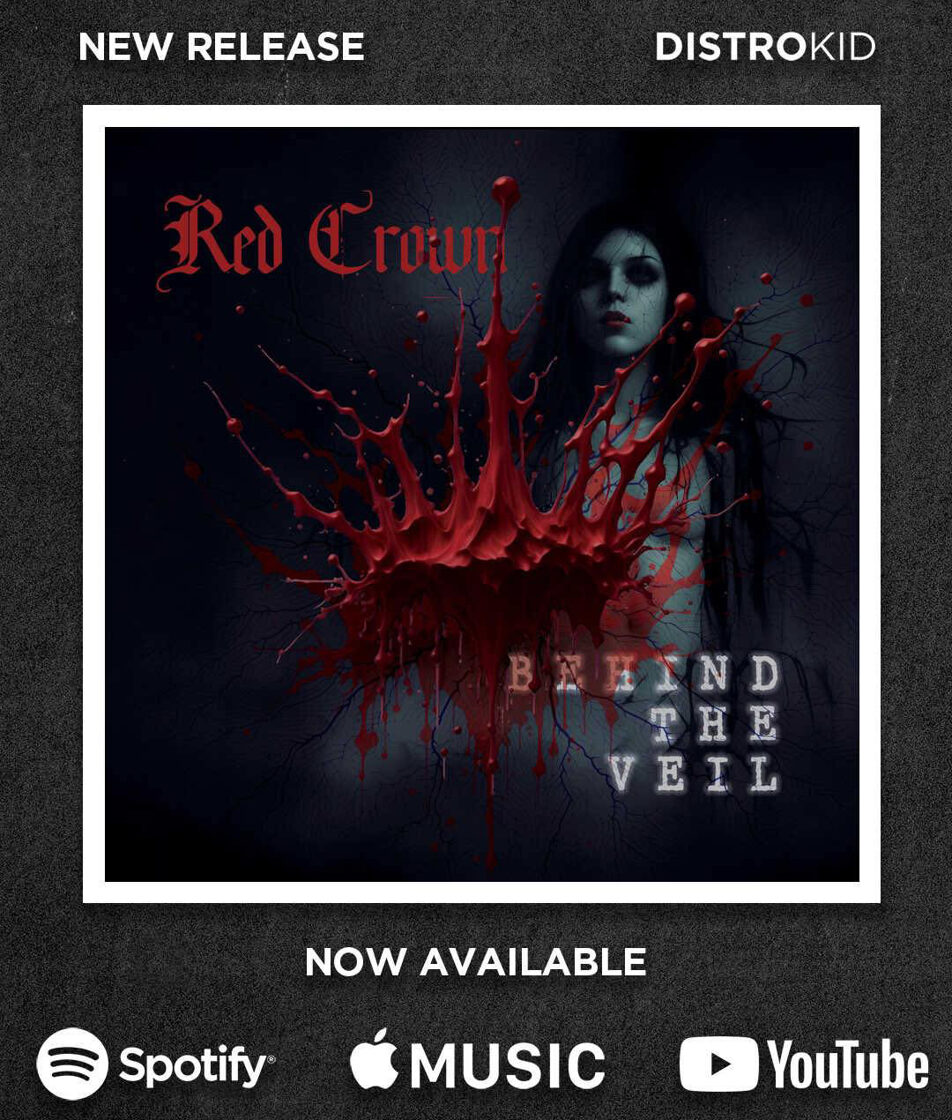 Red Crown is:
Chris Petrino - Lead vocals | Jeru Fernandes - Guitar | Jeff Lavery - Bass | Jeremy Corson - Guitar | Brian Lachance - drums
For more check: Red Crown (redcrownband.com)